First chance for the April's box is in...
Your place on the Invitation List gets you first access!
You will receive an email when the checkout goes live for first-chance-access!

What's included in the subscription plans?
Every month, you will receive your Spotlight subscription box filled with a variety of products from 1-2 female Black-owned businesses.

Black History for all of us!

Inside your box, you will also find information on a Black culture topic that is relevant to today's racial climate.

Online Private FB community

Join us online to work through the Black culture prompts and support one another's desire to learn and love more about Black America!
1-month
Includes:
* recurring subscription box each month
* access to online private Facebook community
* free shipping in the US
3-month
* Regular price $195
* Includes all previous stage benefits PLUS 10% discount on the 3-mo term subscription
6-month
* Regular price $390
* Includes all previous stage benefits PLUS $65 off (1 box free!!)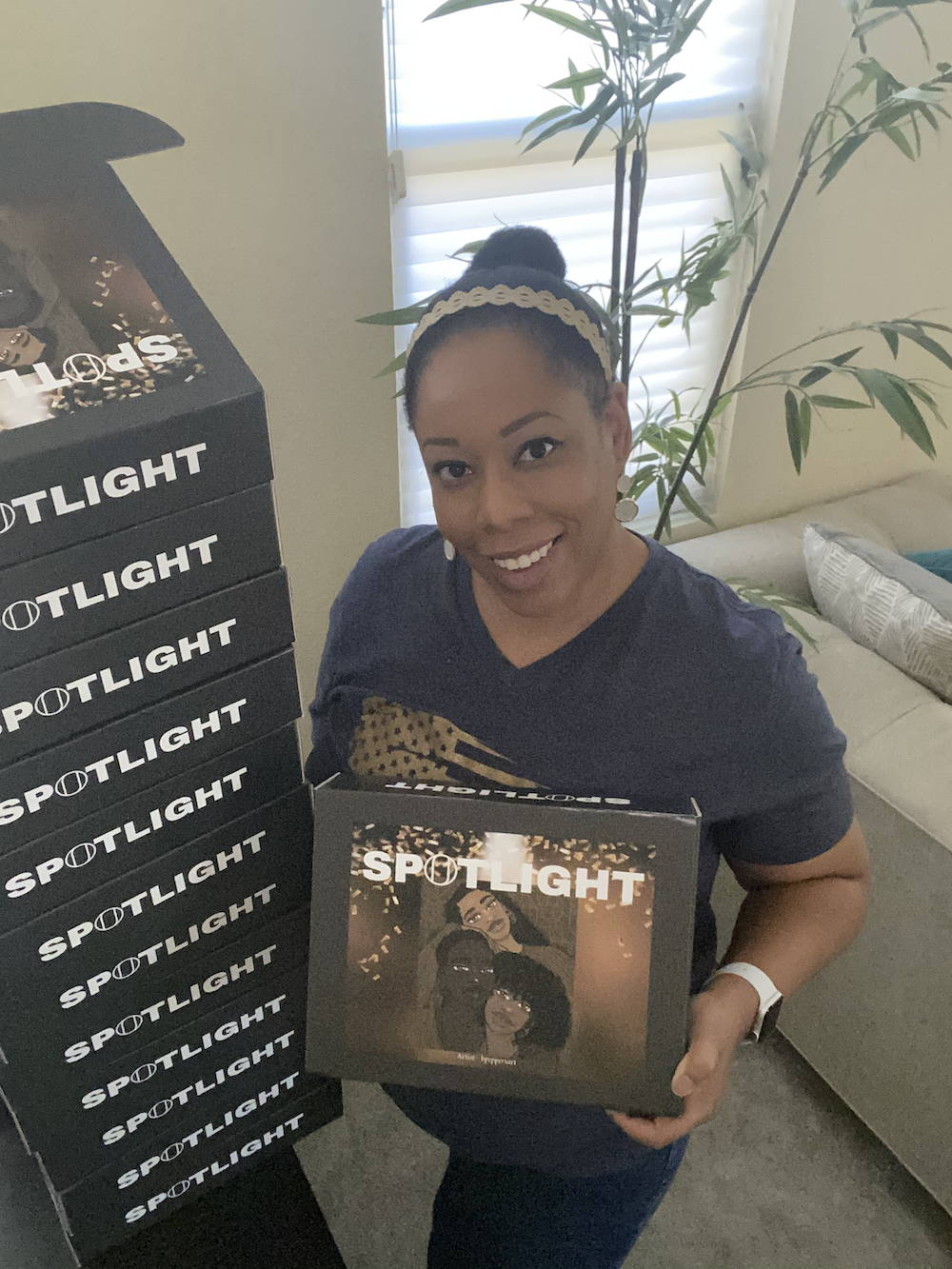 QUICK STEPs
TO BEAUTIFUL SKIN!
WELCOME TO THE SPOTLIGHT SUBSCRIPTION BOX!

For 2021, we need to take care of ourselves! We've kicked off the year, spa-box, celebrated Black History Month, and honored the women of Vintage Black Hollywood by being glamorous like them with luxurious lashes! After the year we've had, it is so important, to make self-care a priority so we can be the ladies we need to be for our families.


Every box features a different Black-owned businesses each month! We collaborate month's in advance to provide a wonderful unboxing experience each time!

Join Spotlight Stars Rewards to earn stars for prizes, discounts and promotions!