The year 2020, will probably always be known as the year of racial awakening. Many of us spent the summer
in disbelief of the injustices recorded on the evening news,
systemic truths being shared and discussed openly
and deep personal internal reflections.
I remember distinctly seeing many of my online groups asking Black entrepreneurs to post their business information so that everyone could support. I also vividly remember statistics of COVID being reported & negatively affecting the Black community both from a health and economic perspective.
I knew then, that I could support my community by curating a monthly subscription box!
You can be proud about subscribing to Spotlight Box, because you are directly impacting the Black businesswomen & their families. Also each month, you will always have a monthly Black American issue highlighted to help you either 1) be an informed ally or 2) understand your own heritage better.
For me, creating each box and meeting all the women on different walks of life has been a blessing. I can't wait for you to join me!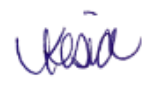 Let's get your business in the Spotlight Box!
We are always looking for businesses to collaborate with, is that YOU? Tell me more about you and your business below, and I'll send you an email to get the process started on partnering with Spotlight Box for an upcoming month!